Michael Nau (Cotton Jones)
Skyway Man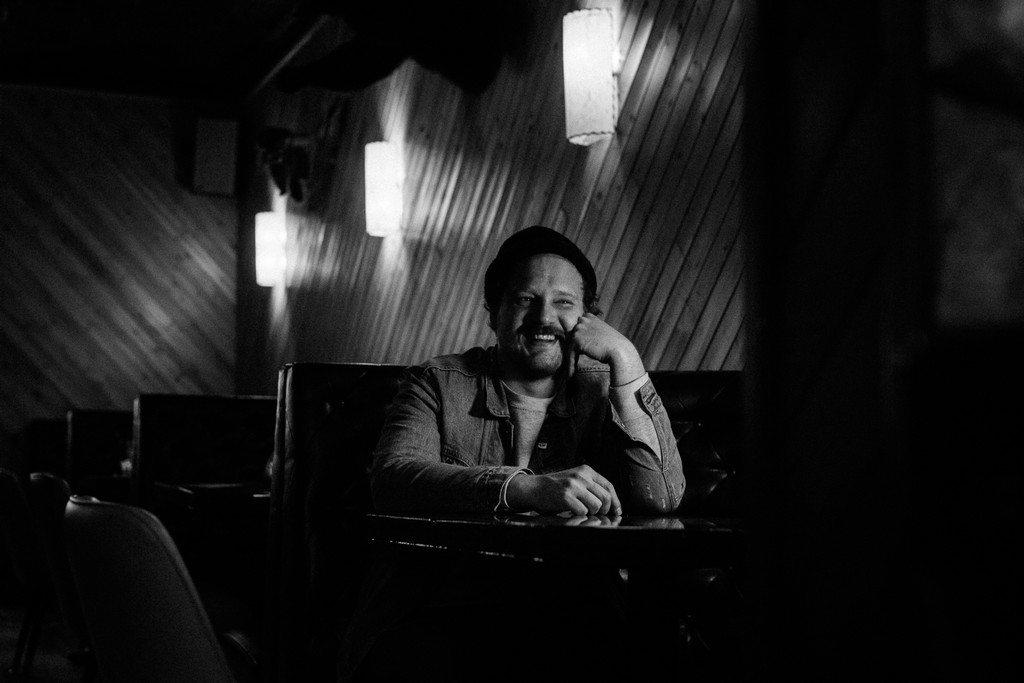 Website / Facebook / Soundcloud
Michael Nau returns with his new album, Some Twist, out June 16th on Suicide Squeeze. Some Twist is the follow up to 2016's Mowing and its announcement comes amidst a flurry of recent activity. Two weeks ago, Nau debuted songs from Some Twist on KCRW's Morning Becomes Eclectic and headlined two sold out shows on back-to-back nights in Los Angeles. He has received extensive BBCradio play and been selected as a "6 Music Recommends" pick. One-off single "Love Survive" cracked the top 50 on Spotify's Global Viral Chart and Elton John has played Nau on his Beats1 show.
The first single from Some Twist, "Good Thing," debuts today via The FADER. Bright piano and fingerpicked guitar weave together throughout the song with a chorus that swells with feedback fuzz and crashing percussion. Nau's ever-present sense of humor, one of the hallmarks of his songwriting, gives the song a wry sense of purpose amidst its reflection.
Watch
Skyway Man
Website / Facebook / Soundcloud
For the last decade, James Wallace & the Naked Light recorded and released music from the fringes of Music City USA, touring all over with a singular vision and purpose. All the while, James Wallace's name figured in as a trusted companion to a few scenes in particular: the Spacebomb sound coming out of his hometown Richmond, Virginia alongside old friends Natalie Prass and Matthew E. White; inside the new Nashville "underground:" where his bands' magnetic performance listed them as a favorite among Alabama Shakes' Brittany Howard; producing records, occasionally filling in on keys with cult-treasured Promised Land Sound; and roaming with the Oakland collective of songwriters centered around a converted school bus who travel under the banner "Splendor All Around." But now the name is Skyway Man. Solo tours in Japan and China, a new batch of songs intertwined with his fascination with UFO religion, signaled a shift in direction. His inner mercury nudged him toward a new role, and the name Skyway Man rose to the surface again and again. Was it the trickster of mythology, the soul of some eternally missing astronaut, or the old singing storyteller trying to get through?
Wallace possesses a knack for getting caught up in outlandish events - discovering a trove of mysterious letters written by a Ufologist to a woman, describing the New Jerusalem and the 4th dimension, or months spent playing Mahjong in a smokey trailer behind Opryland, working as a Mandarin interpreter for Chinese Ice carvers in Nashville. This knack also extends to orchestrating outlandish events, getting interesting people on board in his endeavors–sweet-talking the flow of life into altering its course. Time for a new name and new record. Seen Comin' From a Mighty Eye is a dense undertaking, recorded in different locations, simmering influences, channeling all the correct energies, paying the people and spirits who need to be paid, finishing the work the right way over the slow course of time. He recorded the last Naked Light record in Matthew E. White's attic, and returned to that revered spot to track this new psych opera about strange futures, haunted pasts, and the Mighty Eye in the sky. Spacebomb house bassist and composer Cameron Ralston provided the horn arrangements and Spacebomb house drummer Pinson Chanselle sat at the kit. Wallace sang, compiled and mixed back in Nashville. It's the usual stew of B-movie scifi, cosmic American boogie, psychedelic folk and it's apocalyptically good, focused and potent, an immersive fully realized song cycle and visionary sonic structure.
Watch